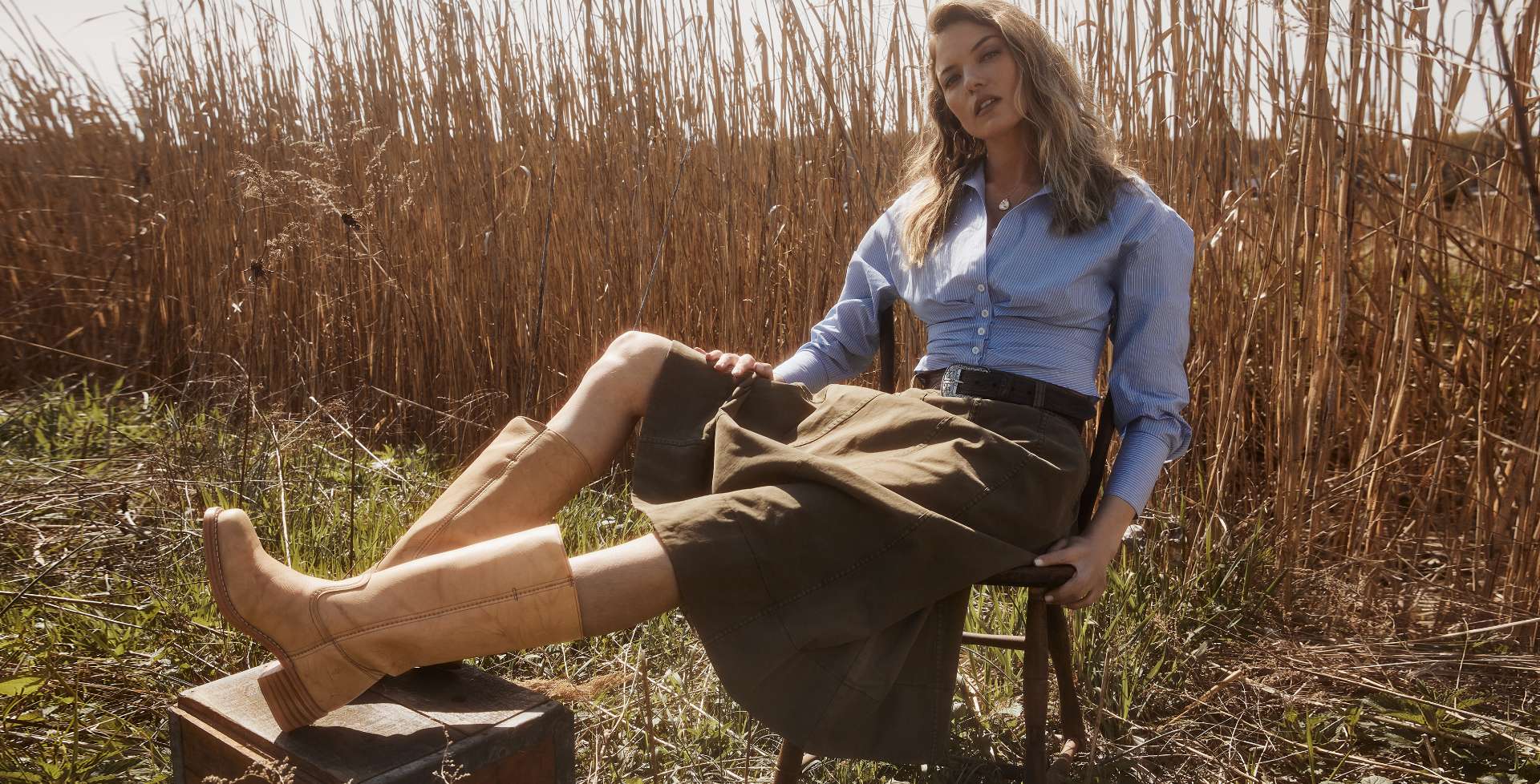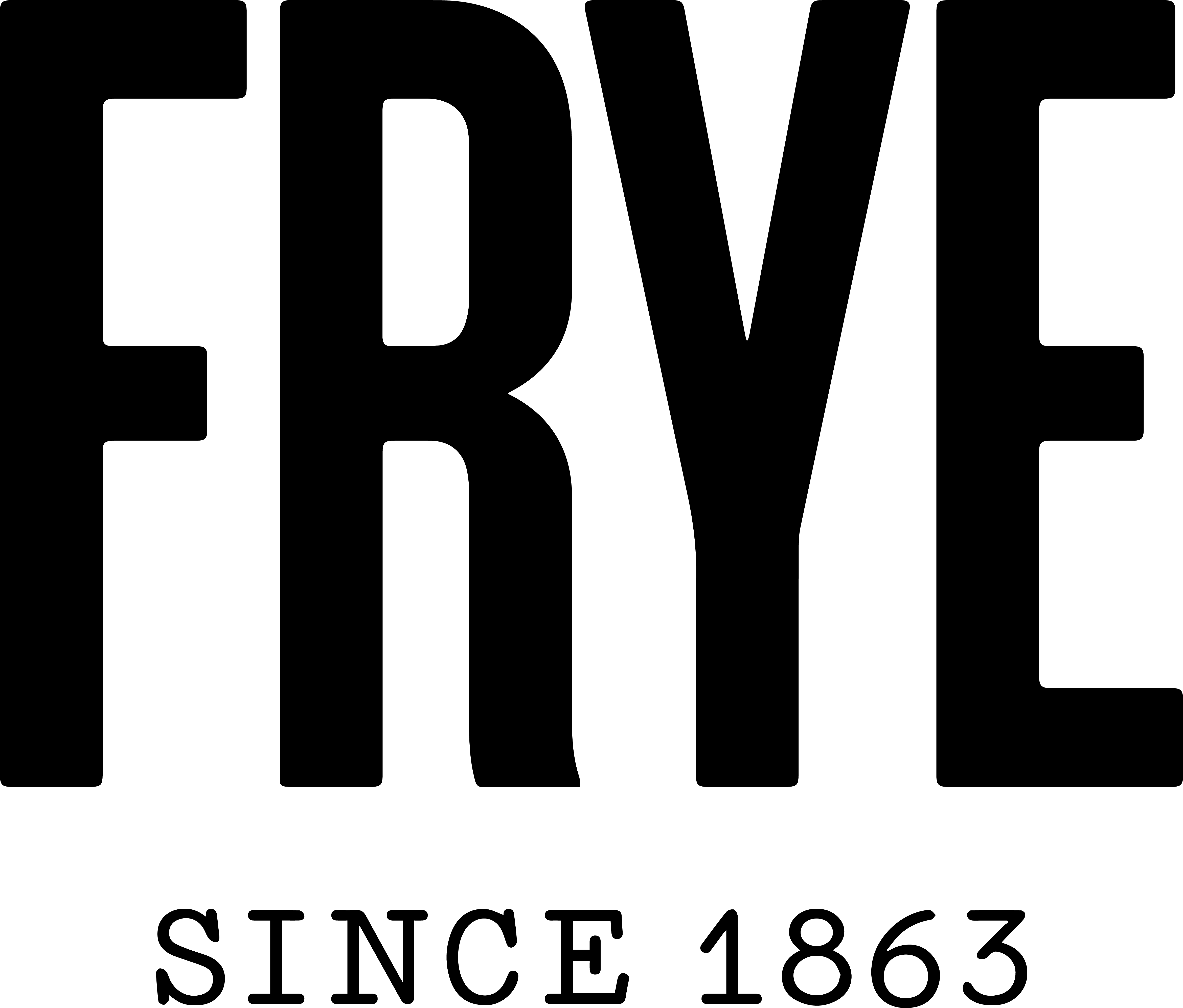 The Frye Company is the original craftsman of American footwear. Worn by the courageous and the cool, Frye originals have outlasted trends and defied time.
Our history and heritage are told in every stitch of every shoe we've made for nearly 160 years.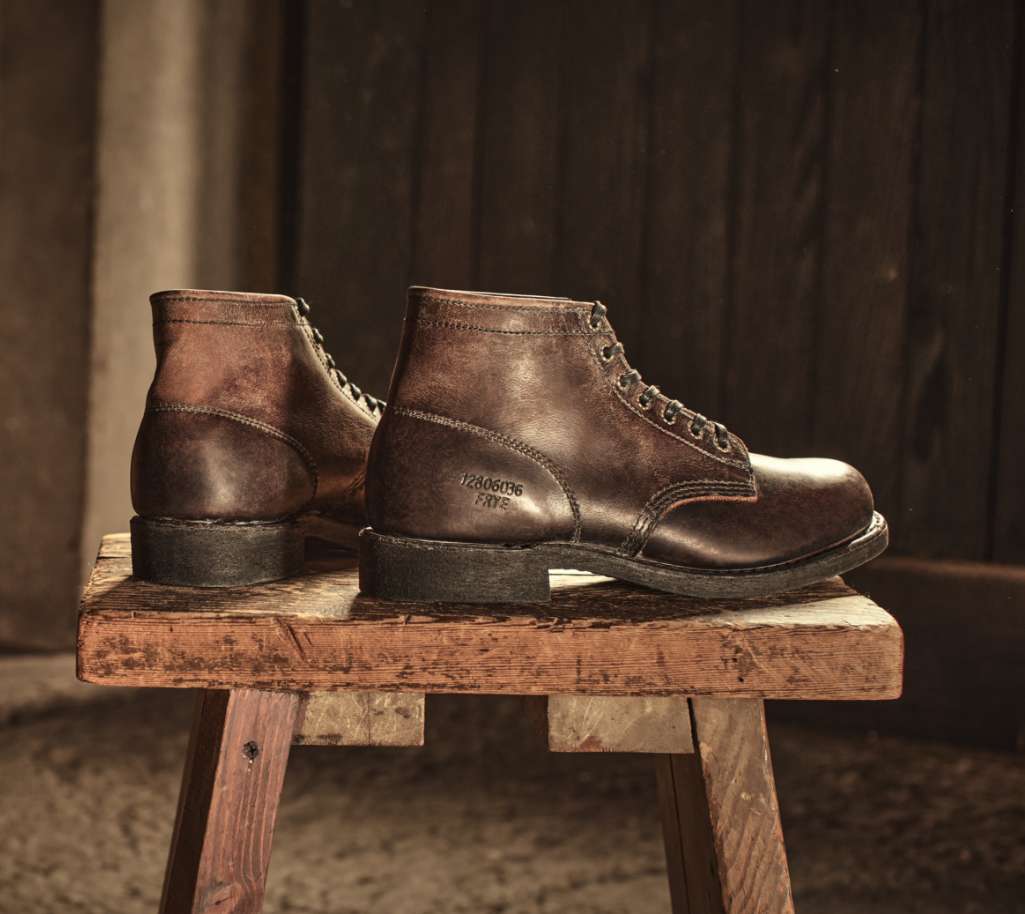 The Original. The Authentic. The Only.
We are the original craftsmen of American footwear, famous for our iconic styles and extraordinary leathers. Frye is committed to inspiring a spirit of courage, adventure, freedom, and individualism in every Frye consumer. We believe: In the art of craftsmanship with handcrafted construction and welting, selecting quality materials and the finest textured burnished leathers, Frye is an attitude and lifestyle, and our 160-year history inspires our future.
Founded on Quality and Craft
Innovation in the pursuit of timelessness
Frye is the original American heritage brand known for genuine leathers and handcrafted designs. With a rich history of firsts, from being favored by WWII soldiers to being worn by Jackie Kennedy, Frye has remained prominent throughout the decades. Each shoe, boot, belt, and bag is meticulously crafted using natural oils and unique finishes, creating the iconic Frye appeal. Renowned for its USA-made collection and dedication to customer satisfaction, Frye guarantees exceptional wear and an unmatched brand experience.